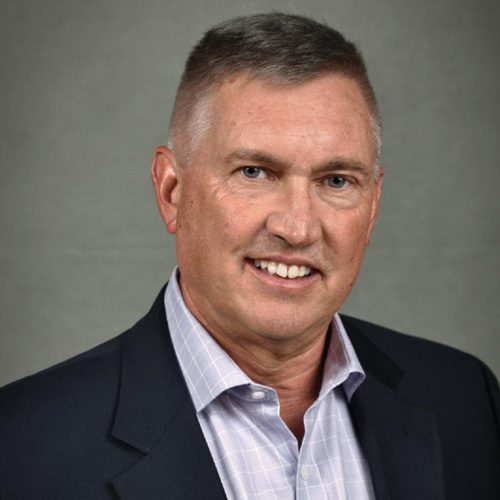 "Be curious, not judgemental"
~ Ted Lasso
John Schneider is a Senior Business Leader and Mentor with extensive experience leading businesses, driving innovation and operations, growing sales and developing new business, developing international business, and acquisitions. In addition, he has mentored over 80 businesses through his work with SCORE, a unit of the Small Business Administration.
His corporate experience includes increasing responsibilities in two of ITW's packaging divisions where he progressed from Engineering Manager to Operations Manager, to Technical & Sales Director, to Vice President/General Manager. Under his leadership, this division accelerated its already fast growth rate, increased operating margins, and increased its already majority market share. In five years, this division grew to become $128MM division leading in all market segments in which it competed.
He later led Innovation & Business Development for a $425MM business group within ITW serving the secure documents, pharmaceutical, packaging, labeling, furniture, and automotive industries. He also has Business Development, Innovation, and Operations leadership experience in the specialty chemicals, biopharmaceuticals, and the architectural lighting industries.
He has led and been a key team member involved with five acquisitions and led the integration of three of these acquisitions into his division at ITW. He led one division through a divesture and 500-mile business relocation. In his International Business experience, he led efforts to form strategic partnerships, develop new business, open new operations, and license several partners in Europe and in Asia.
As both Vice President/General Manager and as an Operations Manager, he successfully led companies through major transitions and restructurings to take advantage of emerging market conditions and business changes.
He strongly believes in team and leadership development and turned his division at ITW into a next exporter of leadership talent. He also believes in innovation and ensuring the all-important front-end work of innovation is done well to ensure more impact and a higher success rate.
John earned a Bachelor of Science degree in Chemical Engineering from University of Illinois in 1982 and a Master of Business Administration degree from Illinois Institute of Technology in 1990.
What is it about consulting that first drew your interest? Before I started my business career, I seriously considered teaching as a career choice. Later, as I advanced in my career in leadership roles in both startup and established companies and divisions of larger corporations, I always kept the idea of future consulting in my mind. This, combined with my success in several leadership roles ranging from Operations/Quality and Innovation leadership, to Sales and Marketing, and to running divisions of larger companies, gave me broad experience across the business spectrum in several industries and end markets. I enjoy working with people to help them achieve their own defined success and growth. I believe consulting is a great way to do this and to see these benefits firsthand.
Make a prediction and describe your vision of the business future relating to Game Changer Business Results. The need for business coaching and consulting continues to evolve with the ever-changing business climate and external impacts. The recent pandemic caused a step change in the way we look at our business and in the way all business owners need to look at their businesses. Business owners are often out there on their own and now are more and more seeing the need to have a trusted adviser who can dig into the nuts and bolts of their business and provide new strategies and the tools to execute them most effectively.
Without naming names, tell us about your favorite client and why you enjoyed working with them.  I started consulting a small manufacturing company run by the owner who took over the business in his early '20's. Forty years later he is still humble says he doesn't know how to sell, market, or hold his people accountable. The business is in decline and at risk while he and his team continue to do the same as always. Through coaching and training on sales, the sales process, sales prospecting, and on how to change expectations and hold his team accountable, I find that he is now excited to get into the office early, involve himself in sales, and have his limited team prospect for new business at both current and new accounts. Sales have grown 40% in the past year and he is now engaged in strategic planning to enter two new growing markets.
Describe your work style. I am passionate in my work, for putting forth my best effort,and for lifelong learning. I am proud of my clients' success and of the success of those in business around me.I am hands on and sincerely enjoy working with business leaders and their teams to
learn their real issues. This work involves one-on-one sessions, leading strategy
and other discussion sessions, and leading training sessions. It's exciting to see a team transform, "get it", and take action.
What is your proudest moment? In my personal life, it has been to see my three children grow as adults, create and grow their own families, and meet life's challenges and joys with enthusiasm.In my career, I am proud of transforming and leading teams to create growth, developing new leaders, and to see our team members and leaders move on to new and larger leadership roles with other divisions of the corporation.
What's it like working for yourself? I find I have been to be more disciplined, and hold myself even more accountable and to persevere. I believe this is holds true for our entrepreneur clients. In this respect, we can sympathize with, support, and influence them.
Who most influences you? Certainly, my parents, my wife, and my children have influenced me through my life to continue to evolve and keep my eyes open to new ideas. I have also had teachers and superiors who were valuable mentors to me.
What bit of wisdom would you offer to aspiring entrepreneurs? I believe they should combine their passion for their idea and their business with the need to occasionally ground themselves to learn and utilize the discipline (and the disciplines) it takes to making their business grow into a successful enterprise.Listening is a key attribute for anyone to be successful. Seek out someone who will listen to your situation, ask you questions, and share their insight. Then, listen and learn. Two heads are always better than one.
If you could re-do any aspect of your life, what would it be and what would you do differently? For me, it would have been to approach each of my challenges with more confidence upfront. I'm the type of person builds my confidence through learning and through my experiences. I've made many major decisions in my life about my family, about my career, and about business. I believe I made the best decisions at the time I made them. Were they perfect? No, of course, but I carried on and made any needed adjustments. Life's been a great journey!
What separates you from other consultants? I believe I am sincere in my listening to clients and with my desire to internalize their situation and understand the real causes for their successes and their challenges. I truly believe in the quote from the Ted Lasso series, "Be curious, not judgmental". And I do realize there are many consultants who likely think and act this way.I do combine that sincere sense of curiosity with the business tools, methodologies, and acumen I have learned and used throughout my career. I like to be thorough, and I like to facilitate and see positive results for my clients.
Describe your most memorable Advisory moment. One particular client started her business, did a great job with her social media marketing and with her other online marketing. She built the business to the point where it was modestly profitable. We then focused on new market channels, and soon with her excellent networking and sales skills she landed free spots in a major magazine and on a popular daytime talk show. She knew she needed to finance her upcoming jump in sales and rapid growth to secure the inventory needed to support this. She was in a bit of a panicked state.What I concluded was that she really needed the confidence (most importantly) and knowledge to assemble her new business plan to present to financing sources. I stepped her through the process, supported her building her business and financial plan, and her presentation preparation. She secured the needed financing, added to her team, and made it through this quick growth spurt.
Favorite Vacation: I enjoy exploring though often somewhat tame exploring. We took the opportunity to tour Spain, the south of France, and northwest Italy with our young adult daughters and followed that by meeting our son in Germany after he completed his foreign studies. We went on to explore Germany, the Czech Republic, and Austria. I enjoyed our family time seeing history and different cultures and exploring together.I previously had the good fortune of traveling to Europe, Asia, and Australia on many occasions for my business roles. To experience different cultures with my family was even more enjoyable.
Relaxation when not working:  I never quite fully relax.  But I enjoy bike riding, golf, pickleball, winter sports, and ballroom dancing.  And weirdly enough, I find home projects relaxing in their own way.
Top Desert Island wish list:  I do occasionally enjoy soaking up some sun and fun in the Caribbean.
Most Prized possession: My autographed Bart Starr picture from the first Super Bowl season.  Have been a very loyal Packers fan ever since!  It's on the mantle during every Packer/Bears and playoff game!
Favorite Hobbies: Bike riding, golf, pickleball, and ballroom dancing.
6.  What keeps you up at night? Quite frankly, I fall asleep fairly quickly. I wake up early without an alarm, top off my planning for the day and get going.
All-time favorite song/band? This is a difficult question for me since I enjoy so many types of music and different bands.  I have to say that Bruce Springsteen stands above the rest for me because of my concert experiences.  He is passionate about his music and entertaining and I sometimes felt he could have gone on longer than the crowd.
Favorite Books: "The Things They Carried" by Tim O'Brien. This book is about our soldiers in Vietnam. Truly eye opening and emotional.
Best film in my opinion: I've seen so many good films over the years, I can't think of just one that stands out. I enjoy comedy, mystery, and movies based on true stories.
10.  A word that describes you: I never jump out there with an answer. I listen, think awhile, and then speak.
Something about you that nobody knows: In Beijing, our hosts took us to a North Korean run restaurant. The wait staff and the entertainers were wonderful. It was a most interesting and enjoyable experience and it really proved to me that people are very similar all around the world.
Titles/Credentials
MBA – Illinois Institute of Technology
Awards
Earned 35 US Patents
Education
BS in Chemical Engineering, University of Illinois, Urbana-Champaign
MBA Illinois Institute of Technology
Leadership Positions
VP/GM roles with:

Illinois Tool Works
Galt Industries

Other leadership roles with

Lawter Inc.
Pharmacannis
FC/SSL Lighting
Signode