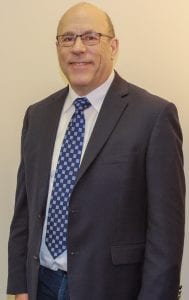 You CAN achieve extraordinary results with the team you have — Guaranteed!
Vince Racioppo brings a wealth of experience from business and academia.
During a decade with the IBM Corporation, Dr. Racioppo acted as an external consultant, project manager, and sales representative and supervisor. As Executive Vice President of the Business Performance Institute, he conducted successful training, speaking and consulting activities nationwide.
As President of the Center for Expert Performance, Inc., he has produced numerous models of expert performance for such diverse jobs as sales, sales management, project management, and general management.  He has been featured in magazines such as Selling Power Magazine and was a regular contributor to Metal Marketplace, an industry publication for the metal building industry as well as a speaker in the industry. A recent effort with Aon Hewitt focused on raising the performance of their Account Executives.
He has provided innovative training, coaching and consulting for organizations such as Bank of America, Siemens, Jones Lang LaSalle, Mercury Marine, Motorola, Manpower, EHS Healthcare (now Advocate Healthcare), Sanford Pen, Ameritech (now AT&T), Moore (Formerly Moore Business Forms), Discover Card as well as numerous smaller organizations.
He was also acting manager of talent for Illinois' largest electrical contractor where he oversaw employee development, performance management,  employee engagement, and recruiting.
He earned a Ph.D. in Education with a minor area in Computer Science from the University of Iowa. His pioneering work produced innovative human and resource planning models, numerous valuable education programs, and a published guide for establishing Management Information Systems. Dr. Racioppo has had extensive study in Neuro-Linguistic Programming (NLP) and is a Certified Practitioner and Modeler of NLP.
His Forthcoming book is title: Expert Performance: Produce More with the Team You Have – Guaranteed.
What is it about consulting that first drew your interest? Consulting, when done properly, enables individuals to develop to their fullest. I was drawn to the opportunity to maximize my client's growth helping them become what they were destined to be.
What is the most impactful thing you have learned during your career? Anyone who wants to can become a top performer. It merely takes practice under the guidance of a master advisor.
Make a prediction and describe your vision of the business future. In the future, we will find employees making looser affiliations with organizations. Relationships and the meaningfulness of work will outweigh job content and salaries.
Without naming names, tell us about your favorite client and why you enjoyed working with them One of my favorite clients wants to create a culture that is second to none. He began his journey with a long way to go, and has since made dramatic changes. He's now seeing his profit grow as a result.
Describe your workstyle I take a very positive approach while providing my clients with expert practices which they can use immediately in their organization.
What is your proudest moment? I once had a client who was on the verge of termination because of his lack of boundaries between his beliefs and the workplace. Two consultants had worked with him and were unable to help him to make changes. In a brief period of time I helped him to find ways to live his beliefs instead of trying to convert others to them. He went on to win several awards at his company.
What's it like working for yourself? Working for oneself opens wonderful opportunities for creativity. At times, I find I need the company and team work of others to maximize and grow my own expertise.
Who most influences you? I have a colleague who continually stretches my thinking oftentimes turning it inside out.
What bit of wisdom would you offer to aspiring entrepreneurs? First, know yourself very well. Know your challenges. Know your strengths. Have someone conduct assessments on you so that you may see yourself objectively. Then, surround yourself with the best team you can. Never settle.
If you could re-do any aspect of your life, what would it be and what would you do differently? Knowing what I know now, I may have stayed at the IBM Corp. and moved further up the ladder.
What separates you from other advisors? First, I take an appreciative approach meaning no one is broken or needs to be fixed. The approach is positive moving people forward. Second, having studied experts for over 20 years I can bring best practices to any situation helping organizations find the quickest and most efficient pathway to success. Third, I am honest with my clients letting them know in a very kind way what stands between them and high performance.
Favorite Vacation My wife and I love to go to Door County, hike in nature, and enjoy the quietness of Lake Michigan
Relaxation when not working I value exercise and my racquetball games with friends. I thoroughly enjoy quiet evenings with my wife.
Top Desert Island Wish List I've no plans to visit a desert island. I would like to go to Australia
Most prized possession My wedding ring for it represents an incredible partnership
Favorite hobbies I love to sing and and have taken opera lessons for years
What keeps you up at night Like many entrepreneurs, I wonder from where the next opportunity will come.
All time favorite song/band I have no particular favorite song or band but I do appreciate the crooners and big band music of the past
Favorite books and what are you reading currently I loved Patrick Lencioni's book on five behaviors of a team
Best film in your opinionThere are so many great movies. I just appreciate the wonderful acting.
A word that describes you Positive
Something about you that nobody knows I'm pretty open so I'm not sure that there are hidden secrets. Although, I did sing operas in graduate school and had to stop so I could complete my degree. The degree wasn't in music!
Leadership Positions
President of the Center for Expert Performance